Buy vs Lease near Schertz, TX

Should I Buy or Lease?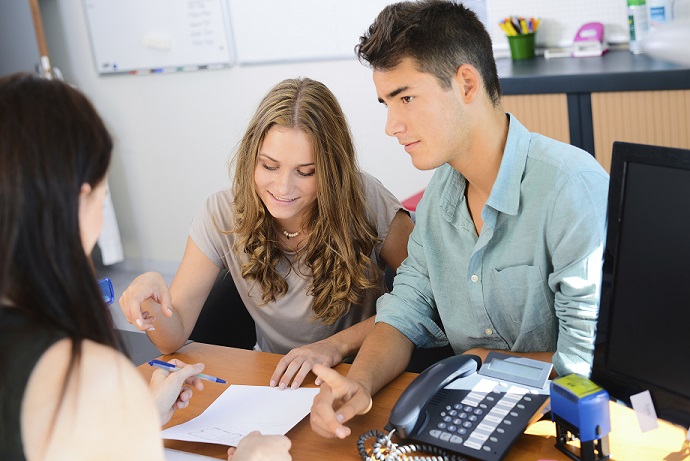 One of the crucial aspects of acquiring an automobile is determining whether you would like to buy or lease your set of wheels. Your choice depends on a few key factors, which is why we at World Car Kia North are here to lay out the groundwork for you. This way, you will be able to make a decision that positively impacts your driving experience. If you have any questions after reading this overview, contact our Finance Department at your earliest convenience.
Buying
Chances are that you or someone you know has purchased a vehicle for its full cost. Otherwise known as financing, this path allows you to achieve full ownership once you make your last payment. And, since contracts can last as little as four years, you will be able to pay off the sticker price in a prompt manner. This is perfect for commuters who drive a predictable amount each year, because leasing requires you to abide by a mileage allowance. And, this gives you the opportunity to hand the keys down to your teenager when they start driving! If you want to see what your prospective monthly rate will be before jumping into a contract, plug some numbers into our online Payment Calculator. Then, we can get in touch with our trusted banks and lenders when you complete our Get Pre-Approved form.
Leasing
On the other side of the acquisition spectrum is your ability to lease the Kia model that you are keen on. This path is the perfect choice for drivers that only need a vehicle for a few years or whose needs will change in a short period of time. That is because you will basically be borrowing the driving option from us for two to four years. So, if your kids plan on going to college soon, you will be able to swap out your Sorento for an Optima to save on gas! This is also beneficial, since you will have a low monthly rate when compared to financing. That is because you will only be on the hook for the vehicle's depreciation while it is in your possession. Then, when your term ends, you will be able to dive into one of our lease end options. These include upgrading, closing out your contract and returning the keys, or paying for the remaining value through a loan to keep the vehicle for good.
Inventory
If you haven't already, you can start sorting through our available vehicles by clicking on the New Cars dropdown at the top of your screen. You will notice that we keep plenty of fuel-efficient rides on our lot like the Optima or Rio to take your commutes to the next level. Or, you can always spring for a spacious vehicle like the Soul, Seltos, or Sportage to fuel your adventurous spirit. You can also view everything we currently have in stock by clicking on the New Inventory link. Once that's accomplished, you can use the filters on the left side of your screen to narrow your options down to a cultivated listing that coincides with your interests. Then, when you are ready, you can stop by to test drive!
Once you determine whether you would like to buy vs lease near Schertz, TX, you can iron out the details of an agreement at World Car Kia North. We are open Monday through Saturday!
Sales - North Hours
210-907-8124
| | |
| --- | --- |
| Monday | 9:00 am - 9:00 pm |
| Tuesday | 9:00 am - 9:00 pm |
| Wednesday | 9:00 am - 9:00 pm |
| Thursday | 9:00 am - 9:00 pm |
| Friday | 9:00 am - 9:00 pm |
| Saturday | 9:00 am - 9:00 pm |
| Sunday | Closed |
Testimonials
5 Star Review
San Antonio, Texas
9-7-2018
5 Star Review
San Antonio
6-30-2018
5 Star Review
San Antonio
6-15-2018
5 Star Review
San Antonio
6-15-2018
4 Star Review
San Antonio
6-8-2018
5 Star Review
San Antonio
6-1-2018
5 Star Review
San Antonio
6-1-2018
5 Star Review
San Antonio
5-18-2018
5 Star Review
San Antonio
5-11-2018
5 Star Review
San Antonio
5-4-2018
5 Star Review
San Antonio, TX
4-27-2018
5 Star Review
San Antonio, TX
4-27-2018
5 Star Review
San Antonio, TX
4-20-2018
5 Star Review
San Antonio, TX
4-20-2018
5 Star Review
San Antonio, TX
4-20-2018
5 Star Review
San Antonio, TX
4-13-2018
5 Star Review
San Antonio, TX
4-13-2018
4 Star Review
San Antonio, TX
4-6-2018
4 Star Review
San Antonio, TX
3-30-2018
Five Star Review
San Antonio, Texas
3-13-2018
Read More